10 Seo In-Guk and Park Bo-Young Korean Drama Series And Films To Watch in 2021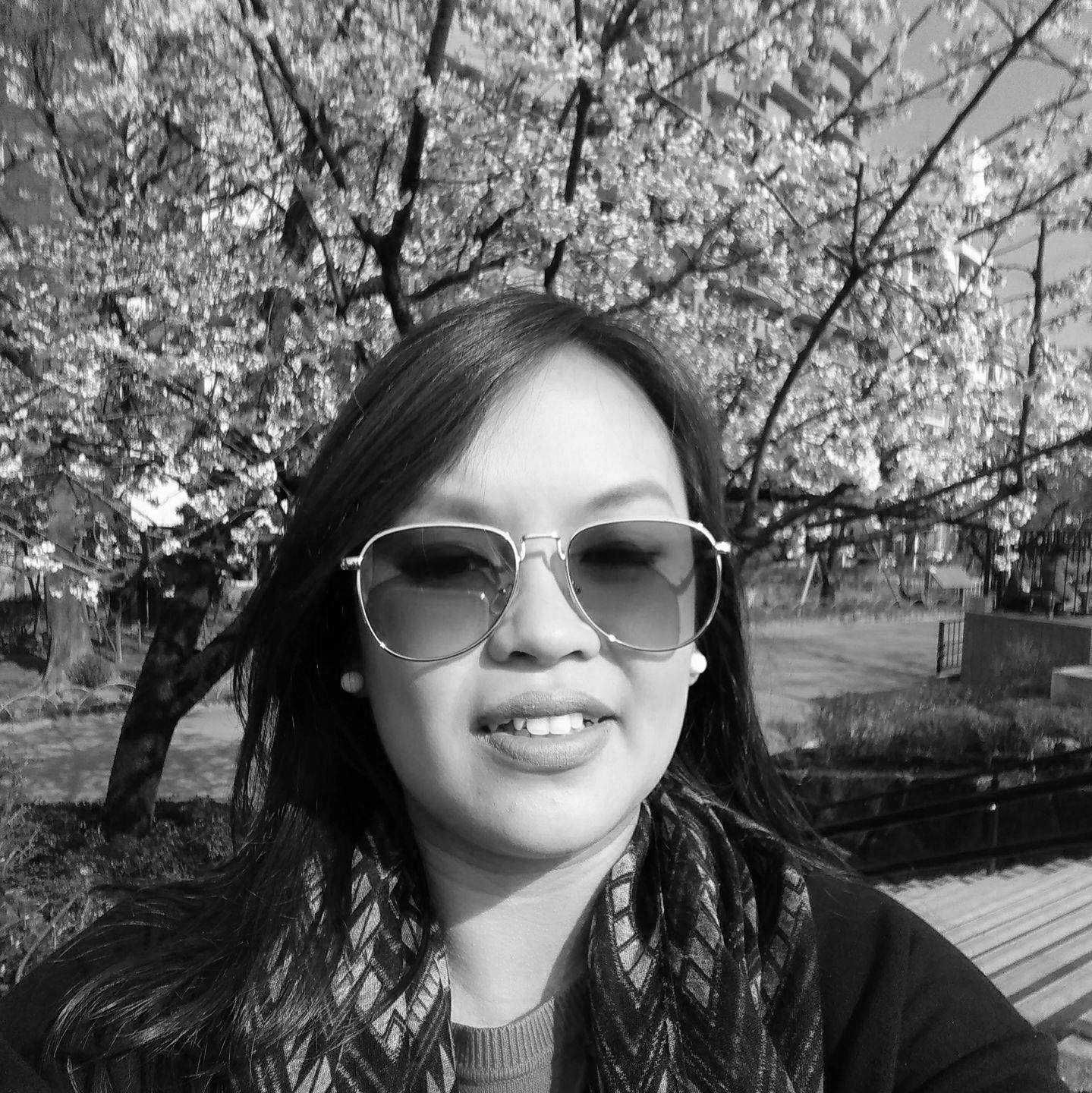 By Maritess Garcia Reyes
July 01, 2021
If you're not over "Doom At Your Service" yet, check out these shows that star our favourite "recharge couple" to fill in the void
Starring singer-actor Seo In-guk and award-winning actress Park Bo-young, tvN's 16-episode fantasy drama Doom At Your Service has been making our hearts flutter and our eyes tear up for weeks on end. The series tells the story of Myul Mang (from the Korean word myeolmang which means "destruction" or "doom"), a messenger between gods and humans (played by Seo In-guk) who crosses paths with Tak Dong-kyung (Park Bo Young), an editor for a web novel company who was diagnosed with glioblastoma and has only 100 days to live.
With its last episode finally aired last night, sepanx (separation anxiety) is now kicking in. To help ease this feeling, here are some shows and films starring Seo In-guk and Park Bo-young that you can check out when you still can't get over this beautiful love story.
Read also: Seo In-Guk: 5 Things You Need To Know About The 'Doom At Your Service' Actor
Also known as Hundred Million Stars From the Sky, this 2018 South Korean remake of the 2002 Japanese television series Sora Kara Furu Ichioku no Hoshi stars Seo In-guk as Kim Moo-young, Jung So-min (Because This Is My First Life; Monthly Magazine Home) as Yoo Jin-kang and Park Sung-woong (Remember; Rugal) as Yoo Jin-gook. It tells the story of Kim Moo-young, a mysterious man with a complicated past who falls in love with Yoo Jing-kang—Yoo Jin-gook's adopted younger sister. It's a "you-and-me-against-the-world" tragic love story that will keep you glued to your seats with its jaw-dropping twists and out-of-the-box characters. This show has some interesting parallels with Doom At Your Service. Warning: This series is heartbreaking.
Read also: 10 Korean Actors Who Are Talented Singers Too: Hyun Bin, Seo In-Guk, Jo Jung-suk
Seo In-guk returns to the big screen with 2021's Pipeline, a heist film about six ambitious thieves who wish to improve their status in life by stealing oil concealed in a tunnel buried meters-deep underground. Among the six is Seo In-guk as Pin Dol-yi, a drilling engineer who forms a team to execute the plan despite the setbacks and risks at stake. Also starring in the film is Lee Soo-hyuk (also in Doom At Your Service as Tak Dong-kyung's co-worker and editorial team leader) as Geon Woo, a rich oil refining company owner who initiated a plan to steal oil from the pipeline between Honam and Seoul-Busan highway within a month.
Read also: Baeksang Arts Awards 2021: All The Best Drama And Film Nominees
Released in 2015, this series revolves around Na Bong-sun (Park Bo-young), a timid girl who can see ghosts, and Kang Sun-woo (played by Hospital Playlist's Jo Jung-suk), a righteous chef to whom Na Bong-sun has a secret crush on. One day, Na Bong-sun gets possessed by a lustful virgin ghost, Shin Soon-ae (Kim Seul-gi) who was murdered and determined to seek justice. It's a perfect mix of mystery, romance and comedy all rolled into one.
Read also: Hospital Playlist, Grey's Anatomy, Dr Romantic: 8 Intriguing Medical Dramas To Binge Watch
Also known as Shopaholic Louis, this 2016 rom-com highlights Seo In-guk as Louis, a shopaholic and the last surviving heir of a chaebol chairman who grew up in a sheltered environment abroad. He wakes up one day with amnesia and meets Go Bok-sil (Nam Ji-hyun), an optimistic, street smart and sweet woman from the countryside. The two live together, gradually discovering their strengths and weaknesses, and in the process, learning to genuinely care for and love each other. It's the right dose of laughter and romance with a plot that's easy on the heart. Seo In-guk won the Excellence Award, Actor in a Miniseries at the 35th MBC Drama Awards in 2016 for the role he portrayed in this series.
Read also: Song Kang: 5 Things You Need To Know About The 'Nevertheless,' Actor
Park Bo-young plays the character of Go Se-yeon, a prosecution lawyer while Ahn Hyo-seop plays the role of Cha Min, Go Se-yeon's friend who is an heir to a large cosmetics empire. Both were reincarnated into different bodies by supernatural beings using a celestial object that has the power to revive anything that has died called Abyss. A bonus is the appearance of Seo In-guk in the first episode as an alien grim reaper together with his The Smile Has Left Your Eyes co-star, Jung So-min.
Read also: 8 Fantasy K-Drama Characters We Love: Goblins, Fox Spirits, Mermaids
Written by the legendary Hong sisters who also wrote the screenplay of hit rom-com Hotel del Luna (2019) and My Girlfriend is a Gumiho (2010), Master's Sun is a horror-romantic comedy about Joo Joong-won (So Ji-sub), a distant head of a conglomerate named Kingdom, and Tae Gong-shil (Gong Hyo-jin) who started seeing ghosts after an accident. The two, later on, realise that whenever Tae Gong-shil touches Joo Joong-won, the ghosts around her disappear. Interestingly, Seo In-guk plays Kang Woo, a security leader at Kingdom who has an unrequited love for Tae Gong-shil.
Read also: 10 Vincenzo Scenes That Speak Louder Than Words
Strong Woman Do Bong Soon is a 2017 light and heartwarming television series starring Park Bo-young as Do Bong-soon, a woman with an extraordinary superhuman strength who gets entangled into a swoon-inducing love triangle with Ahn Min-hyuk (Park Hyung-sik) and In Guk Doo (Ji Soo). Do Bong-soon aims to become a refined woman, the ideal type of dashing police officer In Guk-doo. She gets hired as a bodyguard by Ahn Min Hyuk, the eccentric CEO of Ainsoft, a gaming company. As a series of kidnapping cases rise in Do Bong-soon's town, Dobong-dong, she is determined to catch the offender who targeted her best friend. Ahn Min-hyuk then trains her to control her strength so she can use it for good causes. The two became closer as the story progresses. Besides being one of the highest-rated Korean series in cable television history, the show also paved way for the main character Park Bo-young to win Best Actress in the 12th Seoul International Drama Awards and the 1st The Seoul Awards in 2017.
Read also: 7 Korean Drama Wedding Dresses You'll Want to Wear On Your Big Day
Seo In-guk landed his first leading role as Yoon Yoon-jae, a teenage boy who has a one-sided love towards his childhood best friend Sung Shi-won (Jung Eun-ji) in the nostalgic '90s series Reply 1997. Also one of the highest-rated Korean dramas in cable television history, this first instalment of the Reply series (the two sequels are Reply 1994 and Reply 1988) was lauded by audiences and critics from all over the world for being full of humour and heart, an entertaining bit, no less. Its two soundtrack singles topped the Gaon Single Chart and Billboard's K-Pop Hot 100. One of these two songs is titled All For You, a song sang by Seo In-guk and Jung Eun-ji, became one of the best-selling singles of that year. The love team also won the Best Kiss Award at the 2016 tvN10 Awards.
Read also: Where To Order: Tatler's Guide To The Best Korean Fried Chicken In Metro Manila 2021
This fantasy romance film masterpiece stars Park Bo-young as Kim Sun-yi, a charming young girl sent to the countryside due to health concerns, and Vincenzo's lead actor Song Joong-ki who plays the character of a feral boy who has lived his life like a wolf for a long time. Dubbed as one of the most successful Korean melodrama of all time, this film directed by Jong Sung-hee not only features a unique heart-wrenching plot but also highlights the supreme acting talents of both Park Bo-young and Song Joong-ki—something that made the two both respected figures in the industry to this day. Park Bo-young got the Best Actress award at the prestigious 4th Pierson Movie Festival for her role in this movie. Oh, and see how Park Bo-young seems to have never aged from then to now!
Read More: 8 Song Joong-ki Movies and Shows To Watch This 2021: Vincenzo, Descendants Of The Sun
Doom at Your Service co-actors Seo In-guk and Lee Soo-hyuk star in this 2014 high school romantic comedy. Seo In-guk plays the role of Lee Min-suk, a student and varsity ice hockey player while Lee Soo-hyuk plays as Yoo Jin-woo, the 30-year-old director of Project Team at Comfo company and the illegitimate son of the company's chairman.
Read also: 10 Snacks and Drinks You Often See In Korean Dramas: Banana Milk, Tteokbokki, Iced Americano And More