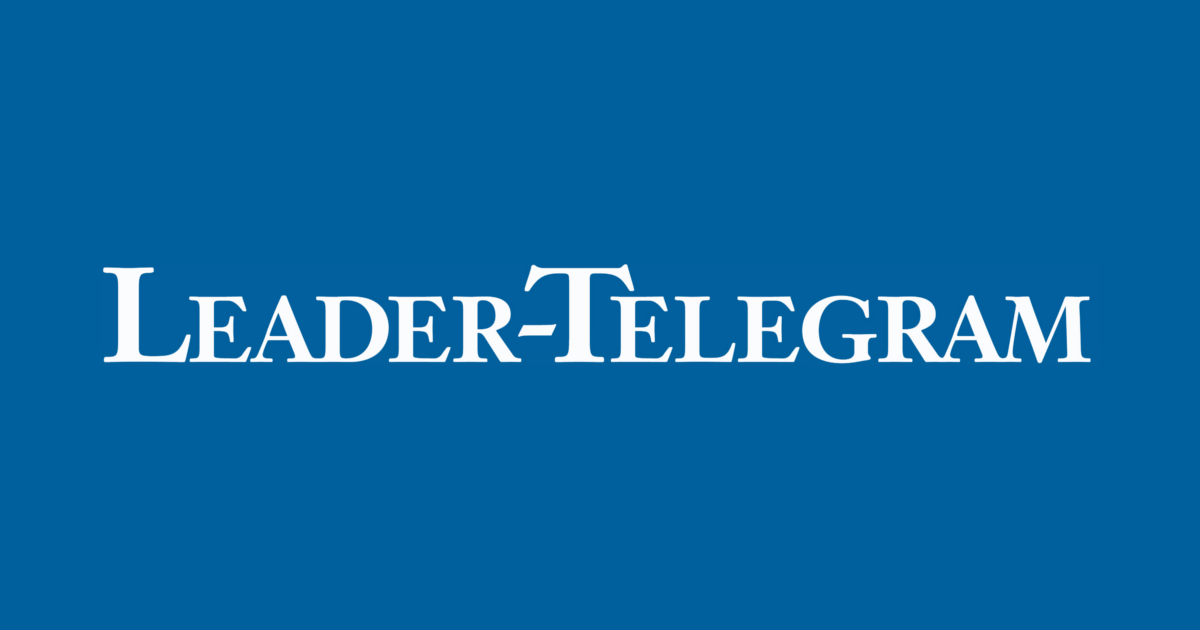 Bachelor's Degrees 7/19/21 | | leadertelegram.com
The following learners from west-central Wisconsin have acquired bachelor's levels: Abbotsford: Brock Halopka, business enterprise
The following learners from west-central Wisconsin have acquired bachelor's levels:
Abbotsford: Brock Halopka, business enterprise administration.
Alma Center: Timothy Leis, technologies schooling.
Altoona: Janessa Gould, graphic communications Alexander Jinkins, company administration Heather Kent, organization administration.
Arcadia: Troy Kivi, management.
Baldwin: Evan Nielsen, packaging Leo Rasmussen, design Briar Schultz, management.
Barron: Molly Boe, early childhood education Hannah Holst, human enhancement and relatives reports.
Bay Town: Jeanna Krause, leisure structure.
Beldenville: Guillaume Ekvern-Jamme, environmental science Christian Munkelwitz, legal justice and rehabilitation.
Black River Falls: Ryan Boerger, vocational rehabilitation Alyssa Hansen, hotel restaurant and tourism Bravery Kingswan, management.
Bloomer: Sharlae Aasen, hotel cafe and tourism Evelyn Boos, applied biochemistry and molecular biology.
Boyceville: James Palmer, environmental science.
Bruce: Kristian Blumenthal, company administration and source chain management.
Cadott: Austin Anderson, development Kaitlyn Eyerly, human development and spouse and children reports Drew Sonnentag, enterprise administration Leona Sonnentag, early childhood training.
Chippewa Falls: Kailey Dresel, applied social science and conversation studies Amanda Farnham, management Mara Grant, human development and relatives studies Taylor Hakes, golfing organization management Kalin Hiess, human advancement and household experiments Erin Jackson, leisure style and design Rachel Kopp, retail merchandising and management Alexis Levine, graphic structure and interactive media Vincent Lien, design Luke Moua, laptop or computer and electrical engineering Jordan Moulton, producing engineering Meredith Pomietlo, retail merchandising and management Bronson Roshell, building Tarin Rud, specific schooling.
Colfax: Andrew Frideres, laptop or computer science Tucker Hovde, exclusive instruction Philip Kukura, recreation layout and development Justin Schulz, administration.
Comstock: Kelly Catlin, dietetics.
Durand: Brett Pittman, graphic communications Bryce Pittman, building.
Eau Claire: Christa Acherman, inside design Brandon Bares, graphic communications Mitchell Cornelissen, management Holly Geurts, environmental science Benjamin Hanson, utilized science Logan Horn, advertising and enterprise education Caleb Harm, enterprise administration Mitchell Johnson, business enterprise administration Noah Jordan, development Kennedy Kleist, company administration Cade Knutson, plastics engineering Daniel Kubiatowicz, producing engineering Benjamin Larson, genuine estate home management Sean Lokken, organization administration Jacob Maenner, mechanical engineering Brandon Nelson, unique training Carl-William Newhouse, utilized math and laptop or computer science.
Rachel Nielsen, data and communication technology and organization technological innovation Joshua Richter, information and communication technological know-how Ann Riedel, administration Nolan Sabelko, engineering technologies Charles Scaletta, overall health wellness and fitness Spencer Schlosser, construction Andrea Uetz, digital advertising technologies Molly Wampler, psychology Gregory Waters, administration Nicole Withers, administration.
Eleva: Austin Fedie, construction.
Elk Mound: Bradley Carlson, mechanical engineering Matthew Marx, info and conversation technology Hayley Prosperous, prison justice and rehabilitation.
Elmwood: Abby Anderson, resort cafe and tourism Hunter Freyholtz, company administration and provide chain administration.
Emerald: Jacob Hennessy, engineering technologies.
Drop Creek: Alexis Steinke, business enterprise administration.
Fountain Town: Kashes Franz, early childhood education and learning.
Glen Flora: Morgan Ludescher, psychology.
Glenwood Town: Nicholas Leland, management William Rosenow, artwork instruction.
Hillsdale: Elijah Whitman, construction.
Holcombe: Paul Kliegle, plastics engineering.
Houlton: Colin Knefelkamp, engineering engineering.
Hudson: Jack Cernohous, mechanical engineering and plastics engineering Joshua Hemphill, mechanical engineering Jack Maki, packaging Logan Nelson, mechanical engineering Briana Pagels, dietetics Alexander Ransom, personal computer network and facts engineering Spencer Schmidt, development Michael Speer, industrial design and style Charles Wanner, source chain administration Megan Weseli, advertising and marketing and business education and learning Jacob Zillmer, enterprise administration.