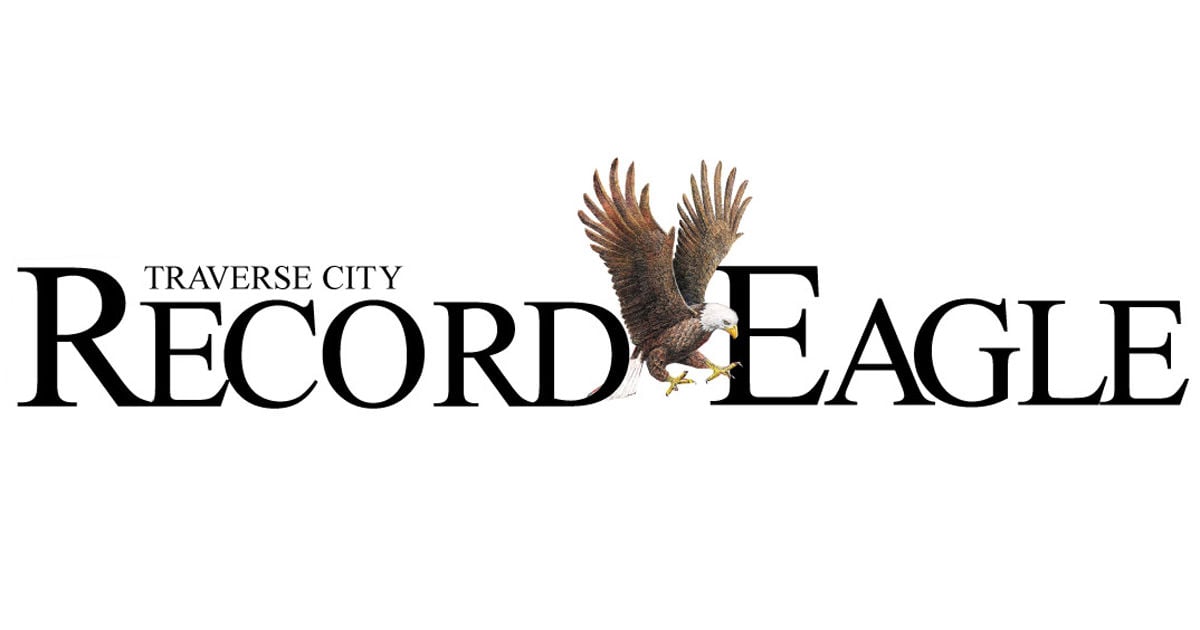 Business in Brief: 04/28/21 | Business
Impact100 grant applications open TRAVERSE CITY — Impact100 Traverse City announced it will provide three
Impact100 grant applications open
TRAVERSE CITY — Impact100 Traverse City announced it will provide three $110,000 grants to nonprofits in the five-county region this year, following a virtual member event on April 22.
The grant application process opened April 23 and has a May 21 deadline. To apply for a grant, visit www.impacttc.org/grants.
A total of 330 women members joined the nonprofit organization and each member will make a $1,000 charitable donation. The transformational funding is donated in $100,000 increments to nonprofits that apply across five focus areas: Arts & Culture, Education, Environment & Recreation, Family, and Health & Wellness.
The applicants will be pared down to five finalists. Recipients are selected by membership vote in September.
In 2020, 316 Impact100 Traverse City members awarded grants of $105,333 to Newton's Road Northwest, Habitat for Humanity Grand Traverse Region and Michael's Place. Impact100 Traverse City has awarded $1.452 million in grants since it began in 2017.
The organization is always looking for new members. To join for 2022 membership or for more information, visit www.impactTC.org or email [email protected]
AmeriCorps Vista candidate sought
TRAVERSE CITY — 20Fathoms and TCNewTech will host an AmeriCorps VISTA candidate for a year-long volunteer position.
The full-time (35-40 hours a week) position is expected to begin in June. The VISTA candidate is expected to "help expand organizational capacity through community outreach and membership program support. Projects will be related to audience engagement, data research & metrics, content development, and program support," according to a release.
VISTA is a cooperative project between AmeriCorps and United Way of Northwest Michigan. Candidates should submit an application through the Third Coast MI Community Thrive program on the AmeriCorps VISTA website.
VISTA members do receive a living stipend, health insurance, childcare assistance and an education award following completion of the program.
Eclipse Communications receives financing
BENZONIA — Benzie County internet service provider Eclipse Communications completed its second round of financing with Venture North Funding and Development.
The loan capital was through a Community Development Block Grant awarded to Benzie County, according to a release from Venture North.
"These are dynamic times to live in a rural region in the midst of a pandemic and see how the lack of resources and infrastructure has exacerbated challenges faced by all elements of the population," Eclipse owner/president Chris Varenhorst said in the release.
"Whether it be people reliant on Internet to telecommute or teachers and kids needing to sustain K‐12 education or simply preserving the ability of people to talk to one another, the gaps in Internet capacity have left a lot of people and communities behind."
TBACU awards classroom grants
TRAVERSE CITY — TBA Credit Union awarded classroom improvement grants totaling $2,650 to educators at Birch Street Elementary in Kalkaska, Lakeland Elementary in Elk Rapids, Willow Hill Elementary in Traverse City and Kalkaska Middle School.
Educators receiving grants were:
Erika Corcoran, Birch Street Elementary, $1,000 for decodable books for first through third grade students
Kristina Willis, Kalkaska Middle School, $150 for a set of student novels
Kip Knight, Lakeland Elementary, $1,000 to help fund the school's Morning Movement program
Rebecca Huggard, Willow Hill, $500 to purchase a variety of in-classroom movement supports
TBACU allocates $8,000 every calendar year for Classroom Improvement Grants. To apply or see previous grant recipients, visit www.tbacu.com/investedin.
Radio changes, additions announced
WILLIAMSBURG — Macdonald Garber Broadcasting of Northern Michigan announced new programming offerings, a release from the company stated.
WLXV Hot Country 96.7 The Bull in Cadillac has Dan Kelly as a new station voice. The daily lineup features the return of PD Deano in the morning and Stephen Tyler in the evening while new hosts include Mike Zeroe middays and Shawn Parr Across America at night.
New weekend programming includes Country 2020 and The Big Time Saturday Night With Whitney Allen, the release said.
104.5 BOB FM will add Mikey in the Morning, market veterans Lisa Knight middays and John Kelly in the evenings with a night show from Kid Kelly. Weekend programming includes 1980s Rick Dees Weekly Top 40, Throwback Nation on Saturday and the Retro Pop Reunion on Sunday.
Both stations will "add live and local weekend talent including market vet Mike Misico," according to the release.
WKHQ Director of Promotions and morning show co-host Rochelle Gagnon will add duties at WZTC and WLXV.
Certification for city of Cadillac
LANSING — The city of Cadillac was been awarded Redevelopment Ready Communities certification from the Michigan Economic Development Corporation.
Cadillac is among more than 50 communities in Michigan deemed to be "thoroughly prepared" in planning and zoning "to remove traditional barriers and promote opportunities for prospective investors," according to a release from the MEDC.
Other Region 2 RRC certified communities include Boyne City, Charlevoix, Manistee, Petoskey and Traverse City. RCC evaluations have been completed for Bear Lake, Bellaire, Benzonia, East Bay Charter Township (Grand Traverse County), East Jordan, Elk Rapids, Ellsworth, Garfield Township (Grand Traverse County), Kalkaska, Kingsley, Lake City, Mancelona and Northport. Evaluation is in progress for Honor.
More information on the MEDC is available at www.MichiganBusiness.org.
FAFSA deadline arrives May 1
LANSING — Students seeking priority consideration for state of Michigan financial aid programs are reminded that the deadline to submit their Free Application for Federal Student Aid (FAFSA) is May 1, according to a release from the Michigan Department of Treasury.
FAFSA submissions on or before May 1 are "given priority consideration for the Michigan Competitive Scholarship and Michigan Tuition Grant," according to the release. State priority consideration FAFSA deadline was extended in March to May 1.
Prior to completing the FAFSA, students must obtain a Federal Student Aid ID at www.fafsa.gov. More information about State of Michigan scholarships and grant programs is available at www.michigan.gov/mistudentaid.
Consumers Energy on Forbes list
JACKSON — Consumers Energy was named a top utility company in the country in Forbes Magazine's "America's Best Employers for Diversity."
Consumers Energy was ranked No. 22 in the overall national ranking and No. 2 in Michigan. The rankings are "based on a survey of 50,000 Americans working for businesses with at least 1,000 employees," according to a release.
Quicken Loans was ranked No. 3 overall and No. 1 in Michigan.
Other Michigan companies on the national list (in order of ranking) included Blue Cross & Blue Shield of Michigan, Henry Ford Health System, Ally Financial, Stryker, General Motors, Bosch, Kelly, Kellogg, Dow, Ford Motor, Whirlpool, DTE Energy and Denso.
Bank announces dividend, Q1 results
GRAND RAPIDS — Independent Bank Corporation announced a quarterly cash dividend on its common stock of 21 cents per share.
The corporation is the holding company of Michigan-based Independent Bank. The dividend is payable May 14 to shareholders of record on May 5.
Independent Bank also reported first quarter 2021 net income of $22 million ($1.00 per diluted share) versus net income of $4.8 million (21 cents per diluted share). A Deposit net growth of $221.2 million was also reported.
More information about the bank is available at www.IndependentBank.com.
New round of EIDL launched
WASHINGTON, D.C. — The U.S. Small Business Administration launched a new round of financial assistance for small businesses and nonprofits severely affected by the COVID-19 pandemic.
The national SBA will provide $5 billion in Economic Injury Disaster Loan assistance called Supplemental Targeted Advances. The program is the latest SBA relief launched as part of the American Rescue Plan Act.
The SBA modified the Targeted EIDL Advance application "to determine if businesses also qualify for the additional $5,000 Supplemental Targeted Advance," according to the release.
More information on the Targeted EIDL Advance and Supplemental Targeted Advance program is available at www.SBA.gov/eidl or by emailing [email protected]
DTE Energy 1Q results
DETROIT — DTE Energy reported first quarter 2021 earnings of $397 million ($2.05 per diluted share), according to a release.
The earning in the first quarter of 2020 were $340 million ($1.76 per diluted share).
Operating earnings for the first quarter of 2021 were $473 million ($2.44 per diluted share) compared with operating earnings of $320 million ($1.66 per diluted share) in 2020.
LAFCU reading event scheduled
LANSING, Mich. — LAFCU's April free virtual reading event scheduled for April 28 at 7 p.m. will celebrate butterflies and bees.
The event is designed for children up to age 12 and features "Teachers Smell Like Butterflies," read by its author, Elaine Hardy of East Lansing. The event also features a tour of the Butterfly House at MSU's Michigan 4-H Children's Garden and Thornapple Woodlands, a Grand Rapids beekeeping business.
Registration and more information is available at www.LAFCU.com/read.
Busy quarter for Dickey's
DALLAS — Dickey's Barbecue Pit signed 67 franchise agreements in the first quarter of 2021, according to a release from the company.
The new franchise agreements are for new restaurants in 10 states, including Michigan. In addition to those development deals, Dickey's opened 60 new locations in 13 states in the first quarter of 2021.
A Dickey's franchise restaurant operates at 1201 E. Front St. in Traverse City.
For more information on Dickey's, follow the franchiser on Facebook, Instagram and Twitter.
Foundation marks second year
EAST LANSING — MSU Federal Credit Union's Desk Drawer Fund foundation marked its second anniversary of operation on April 1.
The foundation donated $668,616 to support nearly 90 organizations in its first two years, according to a release.
To follow the foundation's community initiatives, follow the Desk Drawer Fund on Facebook, Instagram and LinkedIn. More information is also available at www.msufcu.org.