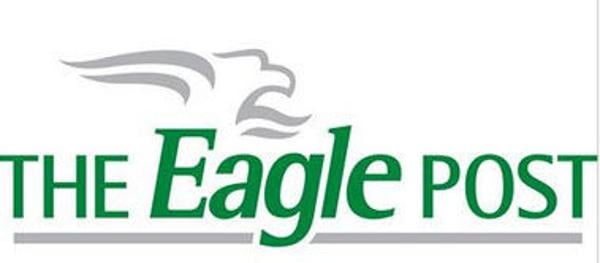 Darryl Anderson announced as new Information Technology Director | News
The Hopkinsville City Council met Tuesday night via Zoom to announce the city's new Information
The Hopkinsville City Council met Tuesday night via Zoom to announce the city's new Information Technology Director, Darryl Anderson.
Anderson will take over for current director Joseph Grace, when he retires later this year announced Hopkinsville Mayor Wendell Lynch.
When announcing the new hire, Hopkinsville Human Resource Officer Kenneth Grabara explained that Anderson was chosen from 18 initial applicants. Anderson's previous experience for the city of Memphis, Tennessee, the Jackson Tennessee School System and Austin Peay State University set him apart from the other applicants, explained Grabara.
"Technology, like HR (and) finance departments, touch every employee in the city, and to that end I recognize that our team here in Hopkinsville must grow into a service support organization for all the departments and the leaders throughout the city," said Anderson.
Tuesday's meeting was initially set to meet in-person but was moved to a Zoom meeting due to Municipal Center employees testing positive for COVID-19, according to a press release on Jan. 29. The report stated that the format for future council meetings will be determined on a meeting-by-meeting basis.
For this meeting, the council set time for public comments. Members of the community were able to call 270-890-0212 before 5 p.m. the day of the meeting in order to be placed on the public comments call list. No members of the community took part in the call list.
The move to include public comments comes after Councilmember Steve Keel mentioned the lack of an outlet where residents can voice opinions and concerns at the Jan. 19 city council meeting.
During the meeting, a municipal order regarding the Hopkinsville Police Department surplus property was brought to the council's attention.
According to the order, certain vehicles that were purchased for use by HPD were in need of repair exceeding their current value rendering the vehicles unusable to the department. This order allows the mayor to decide on how to dispose of the surplus property in accordance to KRS 82.083.
The municipal order passed unanimously.
In other council business, council was introduced to three new ordinances; Code of Ordinances Supplement, Operational Budget Amendment, Capital Budget Amendment. Council passed all three ordinances on first reading unanimously.
A municipal order to name Councilmember Philip Brooks Presiding Officer in the event Mayor Lynch is absent passed with the majority.
Council Member Patricia Bell was appointed as the Mayor's designee to the Housing Authority of Hopkinsville Board of Commissioners to fill the unexpired term of Councilmember Travis Martin.
No information was given on why the change of designees happened.
Council went into a private session at the end of the Zoom call. Only "Discussion of Economic Development Proposal (KRS 61.810(1)(g))" was listed on the agenda for the closed session.
The next city council meeting will be at 6 p.m. on Feb. 16.