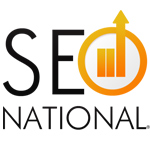 SEO National to Optimize Website, Increasing Business for Consumer Credit Reporter
SEO National has honed its SEO methods over the past 14 years, working with businesses along the Wasatch Front in Utah, and beyond. Their success in helping clients improve their page rank without paying for advertising has earned them a spot among the leading search engine optimization companies nationwide. Their 100% inbound referral-based business model has brought them successful start-ups, large corporations, and now, Certified Credit Reporting, Inc.
Since 1984, Certified Credit Reporting, Inc. has provided necessary background check information to mortgage companies, landlords, and employers. Based in Ontario, California, they are one of the largest mortgage services platforms. They employ Fair Credit Reporting Act (FCRA) certified experts on both the east and west coasts, effectively extending their business hours to serve clients better. They strive to develop a strong relationship with their clients and serve thousands nationwide.
"When the bank loans you money for a house, they are taking a risk, based on the information they receive from credit reporting agencies. Certified Credit Reporting works to ensure their clients have the necessary information to make these important business decisions," stated Damon Burton, President of SEO National. "My team works behind the scenes using search engine optimization to help reputable websites show up higher in the search results so that these banks and landlords know where to get the reports they need."
A firm believer in achieving lasting results, Burton and his colleagues focus on generating organic, relevant traffic for their clients. They avoid short bursts of advertising that yield fleeting results at best and lead to the familiar "turn-and-burn" seen in the industry. Instead, they strive to build long-standing relationships with clients, learning what makes them unique.
"Every company operates differently," remarked Burton. "My team and I look for those unique traits that make a company appealing to customers and shine a spotlight on it so that customers who connect with the company can find them. We can use SEO to help them create a visible presence online and so they can be discovered."
To find out about SEO National and how they assist companies like Certified Credit Reporting, Inc. expand their company online using search engine optimization, call 1-855-SEO-NATL (1-855-736-6285) or go to www.SEOnational.com.
About SEO National
SEO National is a search engine optimization company north of Salt Lake City, Utah. This SEO company offers affordable, effective search engine optimization with a refreshingly personal approach to communicating with their online marketing customers.