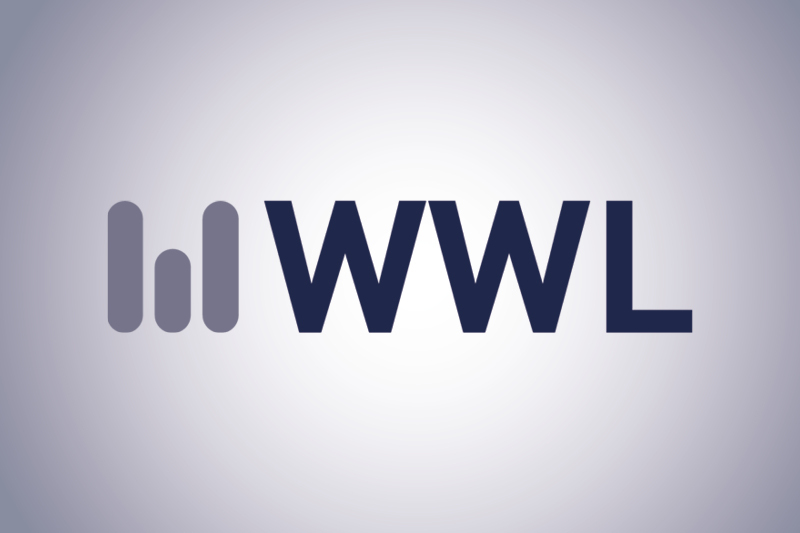 whoswholegal – Analysis – Data 2021 – Information Technology
Global Elite Thought Leaders
Claire Bernier – ADSTO, Paris

Steven De Schrijver – Astrea Advocaten, Brussels

Clara-Ann Gordon – Niederer Kraft Frey, Zurich

Richard Kemp – Kemp IT Law, London

Niko Härting – HÄRTING Rechtsanwälte, Berlin

Roland Mathys – Schellenberg Wittmer Ltd, Zurich

Polo van der Putt – Vondst Advocaten NV, Amsterdam

Reinoud Westerdijk – Kennedy Van der Laan, Amsterdam
Leading Firms
Bird & Bird
Sakari Halonen enjoys a "strong reputation" as "one of the best and most visible practitioners in the Finnish market". One impressed source states he is the "first name I would look to when referring a case thanks to his "great attention for detail, great client-base and excellent negotiations".
Lau Normann Jørgensen enjoys a great reputation in the Danish market and is well known for assisting domestic and international clients in the tech space on technology and outsourcing projects.
Stéphane Leriche has "strong expertise" in the tech and communications space, most notably when it comes to high-profile transactions and strategic partnerships.
Jeroen van der Lee is well known among peers and clients who commend his fantastic work assisting on complex IT related-dispute resolution as well as advising on artificial intelligence and big data.
Pekka Takki is a long-standing figure in the market who is renowned as a "tech law guru" thanks to his deep-seated knowledge on matters related to technology and ICT.
Roelien van Neck is a respected practitioner in the Dutch market who is well known for her superb work on IT-related commercial matters.
Roger Bickerstaff is a "long-standing specialist" who impresses sources with his "expertise in the area of AI and law and other cutting-edge topics within IT".
Fieldfisher
Paul Barton is well-regarded in the field according to peers who commend his "wealth of experience in IT, digital media, e-commerce".
Phil Lee is recommended for his expertise in the data field, particularly when it comes to data privacy, digital media and disruptive technologies.
Christopher Mesnooh is widely recognised in the IT space thanks to his "standout expertise" in French corporate and technology law.
Hazel Grant leads the privacy, security and information group at the firm, and focuses her specialist practice on data protection and information law.
Robert Shooter is a notable name in the UK market and is endorsed for his superb skill acting for clients in a range of outsourcing and procurement deals.
CMS
Malte Grützmacher is an "excellent IT lawyer" who is well regarded for his expertise in software copyright and licensing.
Susan Barty is an "experienced specialist" in the field with an impressive reputation. She is known for her work handling tech disputes and advising on high-profile IT matters.
Sam De Silva receives widespread praise for his impressive practice and is highlighted for his "truly outstanding breadth of knowledge" in the area.
Baker McKenzie
Wouter Seinen is a first-rate name in the Dutch market, who is highly thought of by commentators. He provides advice to a range of clients and displays specialist knowledge on issues concerning ownership and protection of electronic data, as well as IT and outsourcing transactions.
Steve Holmes is a highly respected practitioner with a strong reputation. He has extensive experience advising clients on technology, communications and sourcing in various industries.
Harry Small is "one of the leaders in the area". He is highly knowledgeable on disputes relating to IT and intellectual property.
Taylor Wessing
Jörg Wimmers is a well-known and highly respected name in the market, with in-depth expertise of transactions and projects in the IT and media and telecoms space.
Christian Frank is an "excellent IT lawyer" with a strong reputation in the field and extensive experience advising on new technologies, including IT-related tech.
Otto Sleeking has a strong knowledge of IT projects and digital matters in the Dutch tech sector.
Kennedy Van de Laan
Reinoud Westerdijk stands out as one of the pre-eminent IT lawyers in the Netherlands. His leading expertise spans a range of matters from IT contracts to e-commerce.
Patrick Wit has highly reputed practice which encompasses a wide range of matters in the IT sector including dispute resolution and outsourcing advice.
Bristows
Christopher Millard is praised by sources as "a top player in IT law in UK" thanks to his specialist knowledge of technology law.
Toby Crick has a highly distinguished practice and is known for his wealth of knowledge on IT transactions and compliance.
Walder Wyss
Michael Isler is a prominent name when it comes to complex outsourcing, technology transfer and platform projects.
Jürg Schneider "has a very robust Swiss and international practice in information technology, data protection and outsourcing" according to impressed sources.
Mark Reutter focuses his distinguished practice on advising clients on matters including the structuring, negotiation and implementation of data projects.
Other Leading Individuals
Belgium

The "outstanding" Steven De Schrijver of Astrea Advocaten is a "true market leader" who is "highly recommended" for his "exceptional work on information technology law, protection of personal information and privacy, outsourcing and media law".
England
Richard Kemp at Kemp IT Law is hailed as "one of the top IT and data lawyers in the UK". He is commended by sources for his "incredibly detailed and sophisticated understanding of complex and developing areas of law" and his "in-depth practice area expertise and practical and pragmatic advice".
Danny Preiskel of Preiskel & Co is a renowned "global practitioner with impressive expertise in TMT law".
Harbottle & Lewis' Daniel Tozer is distinguished for his excellent practice which sees him advise clients from a wide range on industry on a range of IT and data matters.
Finland
Roschier's Arto Linnervuo gains plaudits as a "top name in the market" who is "one of the best for large-scale outsourcing".
The "excellent" Topi Lusenius of Inventio Attorneys Ltd is the "go-to IT lawyer in Finland" who gains plaudits as a "versatile TMT allrounder".
Sakari Aalto at Merilampi Attorneys Ltd receives praise for his work in the IT space and is well known for his knowledge of IT system rights.
Kari-Matti Lehti of HPP Attorneys is highly respected for his expertise in information technology and outsourcing, intellectual property law and data protection, on a national and international level.
Jesper Nevalainen at Hannes Snellman Attorneys is praised by sources for being a "good choice for a range of IT contracting engagements".
France
At ADSTO Claire Bernier is an "excellent lawyer" who gains plaudits for her "true expertise" in the area "especially when it comes to cybercrime and security".
Germany
Niko Härting of HÄRTING Rechtsanwälte is recognised for his excellent work in relation to commercial IT matters and impressive handling of complex sector-related issues.
Martin Schirmbacher stands out for his in-depth expertise of the legal requirements surrounding IT, software and data protection.
Ireland
Philip Nolan at Mason Hayes & Curran is a highly experienced practitioner who receives widespread praise for his experience advising high-profile tech companies on a range of complex matters.
Israel
David Mirchin of Meitar Law Offices is widely regarded as "an excellent practitioner", praised for his expert knowledge of software rights as well as data privacy and protection.
At Pearl Cohen Zedek Latzer Baratz Haim Ravia stands out for the "quality of his advice, balanced ideas, and widespread knowledge" of "both local and international law and tech-related transactions".
Italy
Domenico Colella at Orsingher Ortu gains high praise as "probably the best IT transactional lawyer in Italy" thanks to his "great negotiation skills".
Netherlands
Polo van der Putt at Vondst and is recognised as one of the best-regarded lawyers in the field. He brings strong sector experience to clients with excellent knowledge of IT contracts and related disputes.
South Africa
John Giles at Michalsons is a go-to name in the South African market thanks to his significant expertise in the legal aspects of IT governance as well as risk and compliance issues.
Sweden
Johan Kahn at Advokatfirman Kahn Pedersen is well known in the Swedish IT space and is highly sought after to assist clients in connection with outsourcing and privacy matters.
Switzerland
Niederer Kraft Frey's Clara-Ann Gordon receives high praise from sources who regard her as "a top lawyer" in the IT sector who is "very pragmatic and easy to work with".
Roland Mathys at Schellenberg Wittmer is looked upon with enormous favour for his excellence when it comes to advising clients on complex transactions and projects across the tech sector.
Christian Laux of Laux Lawyers possesses over 20 years' experience in the field and is known for "doing a lot of work in IT cloud services".
Lukas Bühlmann at Meyerlustenberger Lachenal is a stand out name in the market who has significant experience representing Swiss and international clients on matters surrounding e-commerce, IT regulation and wider digital economy issues.
Gianni Fröhlich-Bleuler of Gianni Fröhlich-Bleuler Rechtsanwalt is a renowned IT specialist who receives widespread praise from the market for his expertise which includes software licensing, outsourcing and e-commercce.
At de la cruz beranek Attorneys-at-law, Nicole Beranek Zanon is a widely recognised as a leading light in the Swiss market when it comes to IT contracting and outsourcing.
Carmen De la Cruz is held in high esteem by market sources who commend her sweeping knowledge of IT and telecoms law.
Peter Neuenschwander of Suffert Neuenschwander & Partner is highly sought after for his impressive knowledge of IT and telecommunications law gained from over 30 years in the sector.
Froriep's Nicola Benz is highly respected for her expertise in technology and life sciences matters as well as commercial matters.
Rolf Auf der Maur of VISCHER is well known for his fantastic work on advising media and entertainment clients on the legal aspects of the internet.
Alexander Schmid of epartners Attorneys-at-Law is known for being "particularly active in this area" and is regarded as "very strong in IT and contractual work".
Global Elite Thought Leaders
Gordon K Davidson – Fenwick & West LLP, Mountain View

Donald B Johnston – Aird & Berlis LLP, Toronto

Lisa R Lifshitz – Torkin Manes LLP, Toronto

Heather J Meeker – O'Melveny & Myers, Menlo Park

Charles S Morgan – McCarthy Tétrault LLP, Montréal

Peter Ruby – Goodmans LLP, Toronto
Leading Firms
Fenwick & West
Stuart Meyer is a leading light in the field who enjoys a fantastic reputation for his work in the information technology space as well as his vast knowledge of IP matters.
Gordon Davidson is an experienced corporate lawyer with expertise in advising a wide array of tech companies as well as navigating high-value mergers and acquisitions.
David Hayes adeptly acts for clients in the tech space in a diverse array of matters including litigation and technology licensing.
McCarthy Tétrault
Charles Morgan has an enviable knowledge of IT matters and performs brilliantly in handling commercial transactions involving complex matters ranging from outsourcing to financial technologies.
Barry Sookman stands out as a dedicated IT lawyer who is held in high regard for his work advising clients on internet and IP matters.
Other Leading Individuals
Canada

John Beardwood at Fasken focuses his top-drawer practice on technology, outsourcing and procurement and privacy law matters, areas in which he is highly sought after by clients.
Torkin Manes' Lisa Lifshitz is an outstanding information technology lawyer with considerable experience in preparing and negotiating technology agreements.
At Goodmans Richard Corley is known for his adept assistance in complex technology-based transactions.
Peter Ruby is a highly respected practitioner with an excellent reputation, as well as substantial experience representing clients in technology-related disputes.
Donald Johnston of Aird & Berlis is a prominent figure in the Canadian market who is commended for his deep expertise in a vast array of technologies and related matters, most notably transactions.
Mark Hayes of Hayes eLaw is a well-regarded name in the market who stands out for his broad experience with IT and IP regulations.
Richard Austin at Deeth Williams Wall is well versed in assisting on outsourcing transactions, artificial intelligence and cloud computing among other IT-related matters.
Amy-Lynne Williams is an excellent IT practitioner with more than 35 years' experience advising both public and private sector clients.
Wendy Gross chairs the technology group at Osler Hoskin & Harcourt and is recognised for her superb knowledge of technology transactions and matters involving cloud computer and payment systems.
Robert Percival of Blake Cassels & Graydon often adeptly assists clients from a wide range of sectors on sophisticated technology transactions, inclding outsourcing and procurement matters.
George Takach at McCarthy Tétrault enjoys a "strong reputation" in the market and is lauded for his extensive expertise in assisting clients on corporate transactions in the technology arena.
Deloitte Legal Canada's Hélène Deschamps Marquis is widely recognised as a leading figure when it comes to IT law and technology transactions.
USA
Peter Brown founder of Peter Brown & Associates displays an expansive skill-set that includes experience on a wide array of litigation and arbitration relating to the internet, IT and IP.
Davis Wright Tremaine's Robert Stankey is a highly regarded practitioner who is commended for his dynamic practice which sees him advising on many aspects of technology and data laws.
Ian Ballon at Greenberg Traurig is a prominent figure in the North American market who is commended for his deep expertise in technology law as well as Internet and intellectual property matters.
Robert Weiss at Neal Gerber & Eisenberg is a dedicated IT practitioner who receives high praise from sources for his wealth of experience handling a wide range of complex technology and data transactions.
Heather Meeker of O'Melveny & Myers is lauded by sources as "one of the leading open source experts in the US".
Global Elite Thought Leaders
Diego Fernández – Marval O'Farrell & Mairal, Bueno Aires

Fábio Luiz Barboza Pereira – Veirano Advogados, São Paulo

Renato Opice Blum – Opice Blum, Bruno, Abrusio e Vainzof Advogados Associados, São Paulo

Paulo Marcos Rodrigues Brancher – Mattos Filho Veiga Filho Marrey Jr e Quiroga Advogados, São Paulo
Leading Individuals
Argentina

At Marval O'Farrell & Mairal Diego Fernández is lauded as a "natural leader who is rigorous, hard-working and well-organised". He is also known "a great team player" who is "very bright and focuses efficiently on the core legal issues".
Gustavo Giay is well known in the Argentinian market thanks to his dynamic practice which covers information technology, IP and TMT.
Brazil

Fábio Luiz Barboza Pereira at Veirano Advogados stands out in the Brazilian market space for his impressive IT practice which includes extensive software and outsourcing expertise.
Renato Opice Blum of Opice Blum, Bruno, Abrusio e Vainzof Advogados Associados is an "estimable professor and practitioner in technologies and data privacy law".
Dirceu Pereira De Santa Rosa of Montaury Pimenta Machado & Vieira de Mello is a go-to name when it comes to contracts and transactions in the information technology market.
Paulo Marcos Rodrigues Brancher of Mattos Filho Veiga Filho Marrey Jr e Quiroga Advogados is highly recommended for his wide-ranging tech expertise, which sees him advising domestic and international companies on industry-related matters.
Chile

Paulina Silva of Carey possesses considerable experience handling commercial and transactional matters for a broad range of clients, including licensing and development agreements.
Mexico
Rodríguez Rueda's Juan Daniel Rodríguez Cardoso is "a highly reputable and competent practitioner" according to market sources who laud his vast knowledge of technology law.
Global Elite Thought Leaders
Mark Blakiston – Gilbert + Tobin, Perth

Igor Bogdanich, Allens, Melbourne

Jay Leary, Herbert Smith Freehills, Brisbane
Leading Individuals
Australia
Philip Catania of Corrs Chambers Westgarth is renowned for his IT expertise, including outsourcing matters, as well as his profound knowledge of data privacy and IP law.
Hong Kong

Gabriela Kennedy at Mayer Brown is commended by sources for her "in-depth knowledge and authority in the field", including on cloud computing and encryption as well as software licensing.
Gordon Milner at Morrison & Foerster focuses his impressive practice on providing specialist advice to clients in an array of sectors on outsourcing, licensing and other transactional issues.
At Hogan Lovells Mark Parsons possesses considerable experience handling large-scale outsourcing projects and advising on a broad range of internet and e-commerce matters for clients across a range of sectors.
India

At J Sagar Associates Sajai Singh is an "acclaimed legal expert" according to impressed peers who regard him highly as "the Indian pioneer in IT law".
Probir Roy Chowdhury is endorsed for his extensive knowledge of the tech industry and is a go-to for his work on related corporate transactions.
Pavan Duggal of Pavan Duggal Associates is highly renowned in the Indian market for his expertise in cyber and e-commerce law.
Rahul Matthan at Trilegal is recognised for his expert handing of a range of complex TMT transactions.
Japan

Yoshifumi Onodera at Mori Hamada & Matsumoto garners plaudits for his experience assisting clients on IT and IP matters including sector-related disputes.
Singapore

Rajah & Tann's Rajesh Sreenivasan is commended for his wide-ranging practice which sees him regularly advising domestic and international clients on regulatory and policy matters as well as technology-related legal issues, such as e-commerce and digital media.
Joyce Tan of Joyce A Tan & Partners is renowned by sources as a "respectable expert in ITC law, e-commerce and data protection".
Turkey
CBL Law Office's Ceylin Beyli is distinguished as a "leading individual on IT and technology matters" according to impressed commentators.