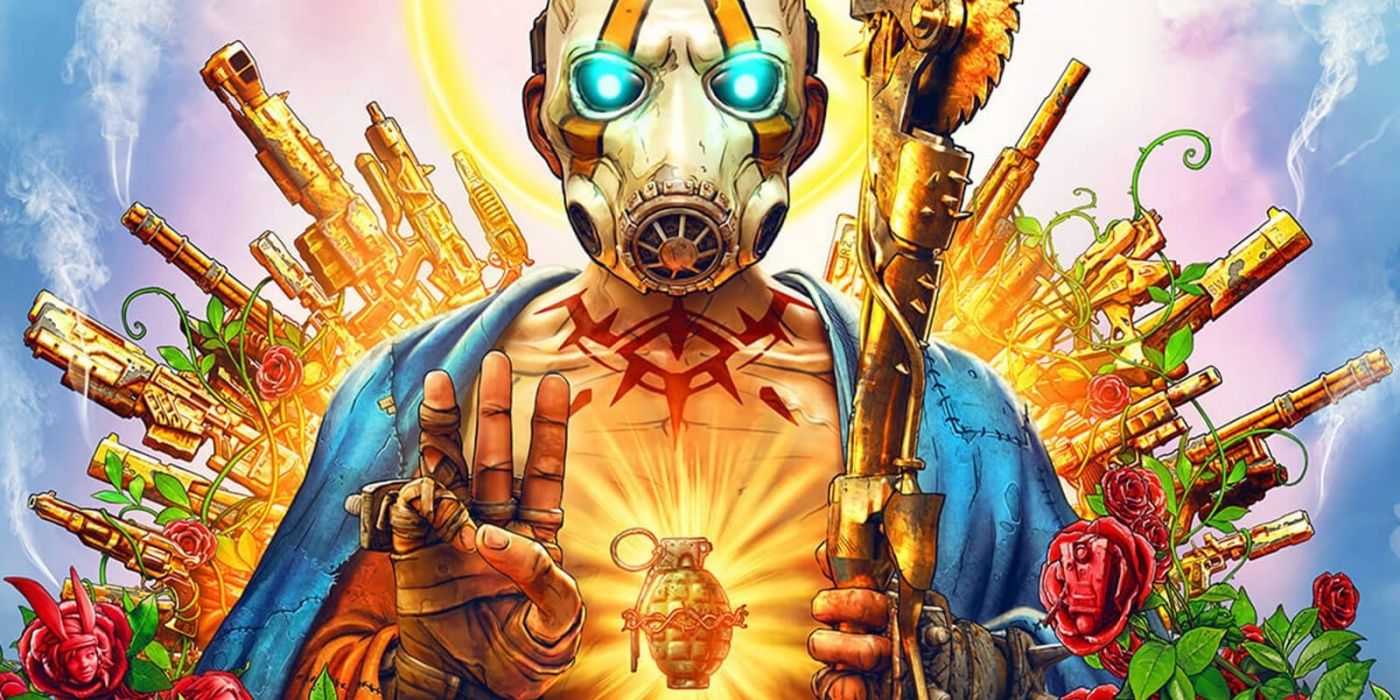 Borderlands Developer Gearbox Software Bought Out For $1.3 Billion
Embracer Group, the company formally known as THQ Nordic AB, has acquired Borderlands developer Gearbox
Embracer Group, the company formally known as THQ Nordic AB, has acquired Borderlands developer Gearbox Software for a whopping $1.3 billion.
THQ Nordic's parent company, Embracer Group, has acquired Borderlands developer Gearbox Software for $1.3 billion. Such a momentous merger serves as just one example of Embracer Group's unceasing growth as a publishing giant. Over the last few years, the Sweden-based company has acquired myriad studios and intellectual properties through Embracer Group proper and subsidiaries like THQ Nordic. In August 2020 alone, the firm purchased eight different developers, including Metro developer 4A Games and Insurgency's New World Interactive.
Gearbox Software has its own publishing chops, having recently published Counterplay Games' Godfall. The Borderlands creator is no stranger to acquisitions either, given its purchase of the Duke Nukem and Homeworld IPs several years ago. Before now, though, Gearbox had remained an independent entity since its inception in 1999. The Texas-based development house cut its teeth producing Half-Life and Counter-Strike expansions for Valve. Original projects such as Brothers in Arms and Borderlands were what helped Gearbox carve out its place in the industry.
Continue scrolling to keep reading
Click the button below to start this article in quick view.
Related: Borderlands 3 Adds Four-Player Split-Screen In PS5, Xbox Series X Update
Embracer Group purchased the studio in a merger worth upwards of $1.3 billion, which sees Gearbox Software become the former's seventh operating group. The deal should culminate in Embracer's paying $188 million cash for the developer; another $175 million will be issued in Embracer B shares. Should Gearbox reach operation targets over the course of the next six years, the studio stands to gain an extra $1.01 billion – $655 million in cash, the rest in Embracer B shares. Gearbox co-founder and CEO Randy Pitchford maintains his present role as the studio transitions into an Embracer Group subsidiary, both companies have confirmed.
Such news comes as a massive surprise, especially since, as noted above, Gearbox Software has only ever been independent. How the company will operate as a subsidiary to another entity remains a mystery at present, but Embracer Group's evidently vast resources could engender further growth for the Frisco, Texas-based crew.
While Borderlands, Gearbox's flagship property, continues to thrive, little else is keeping the studio afloat. Its role as Godfall's publisher didn't exactly set the world on fire. The action title from Counterplay Games was critically panned at launch, and players across the board quickly lost interest. Earlier this week, Gearbox closed Battleborn's servers, marking the official death of its short-lived attempt at the hero shooter genre. There's currently no word on what project the developer has planned next.
Next: Gearbox CEO Refutes Claims That Borderlands Devs Were Denied Bonuses
Source: Embracer Group, Gearbox Software
Elon Musk Takes Another Shot At Cyberpunk 2077 On Twitter