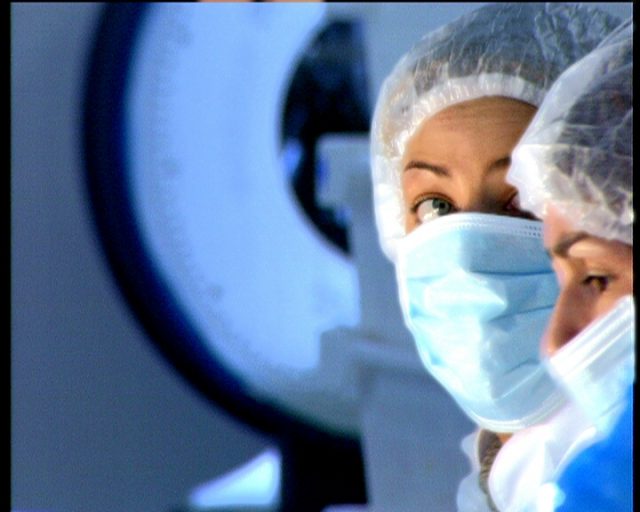 Combining Information Technology into Healthcare

9min read

PREVIOUS ARTICLE
Investor Signposts: Week Begin…
The COVID 19 Pandemic shoved the ASX Healthcare Sector out of its customary position over the last few years at or near the top performing sector list for the year. Information Technology wildly outperformed the Healthcare Sector, with a year over year return of +57.8% versus Healthcare's 2020 performance of +4.1%.
Many healthcare stocks were hurt by medical procedures put on hold while the patient load from COVID 19 exploded. However, there are companies that apply information technologies to healthcare issues to provide alternatives to traditional modes of care. These are the telemedicine or telehealth operators universally recognised by industry and market experts as changing the face of healthcare here in Australia and around the world.
In May of 2020, an article entitled "Why the Telehealth industry is poised for significant growth" appeared on the BDO Australia website. To quote the author:
Telehealth is a simple concept, integrating technology and telecommunications to enable healthcare providers to consult with patients outside of the traditional facilities, allowing quality healthcare to reach a broader audience. Well-designed schemes encompass preventative measures, diagnosis and treatments and have the ability to improve healthcare outcomes especially for vulnerable groups within our society.
The pandemic broadly expanded the notion of a "vulnerable" group to virtually everyone who could not get a face to face appointment with a medical professional. Once targeting the most vulnerable in remote areas, the reach is already expanding to diagnostic, treatment, and well-being platforms for people everywhere. Telehealth was already a growing trend and BDO is now expecting the sector to come near to doubling by 2025.
BDO reports that the Australian government has already announced $669 million dollars to go towards expanding Telehealth services for all Australians with increased incentives provided to healthcare practitioners. Currently, more than 57% of healthcare professionals use some form of Telehealth software/hardware platforms with 92% reporting they are comfortable with these new technologies. The market potential is significant.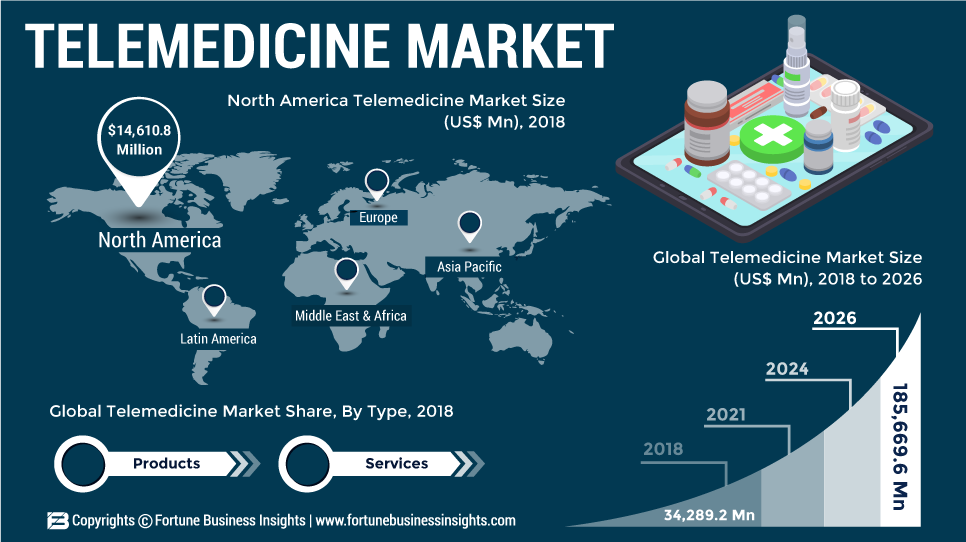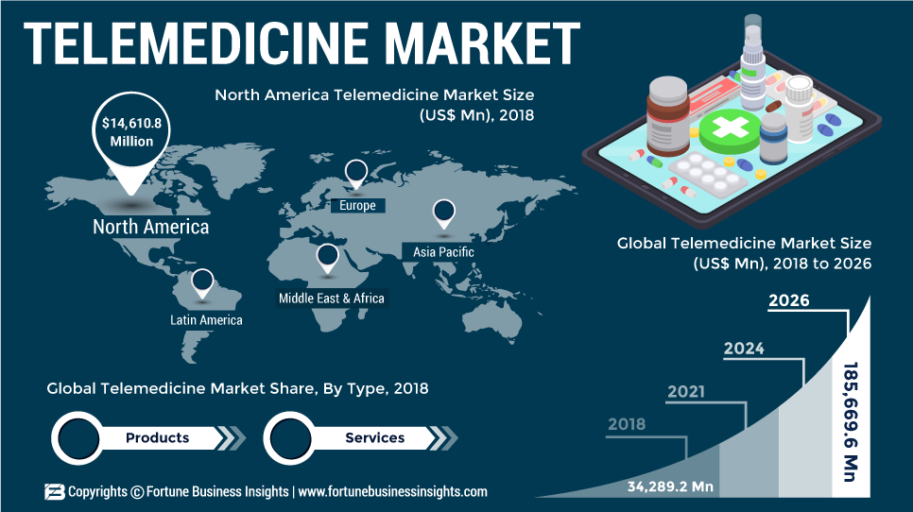 Most of the current crop of ASX stocks involved in Telehealth are small caps with minimal revenue generation and lacking in profitability. Some have stock prices on the rise while others have failed to ignite substantially positive investor interest.
The following table includes five stocks with positive share price appreciation, either year over year or year to date.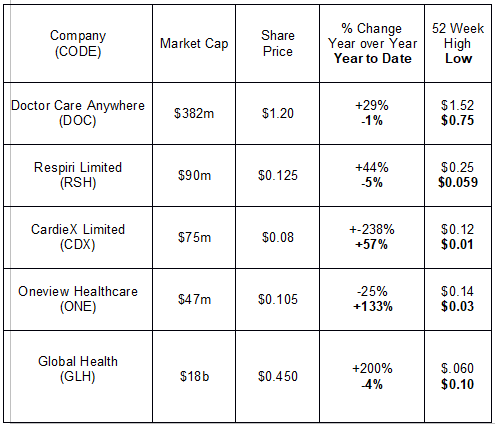 Ireland-based Oneview Healthcare began working on a software as a service (SaaS) platform – Oneview Cloud Solution – to serve as an "engagement" platform between hospitals and other healthcare providers and their patients.
The android-based tablet allows bedside access by patients with only Wi Fi and a Virtual Private Network (VPN) connected to Oneview's infrastructure. The system was quickly put to use in four major hospital in New York city at the height of the pandemic, allowing "virtual" rounds and access between patients and their entire care team without face to face contact. The tablet is multi-faceted, allowing communication with friends and family and total patient control over dietary and entertainment options.
Oneview serves as an example of the power of positive news on stock price. Year over year the share price has disappointed, but a 31 January announcement to the market sent the share price soaring.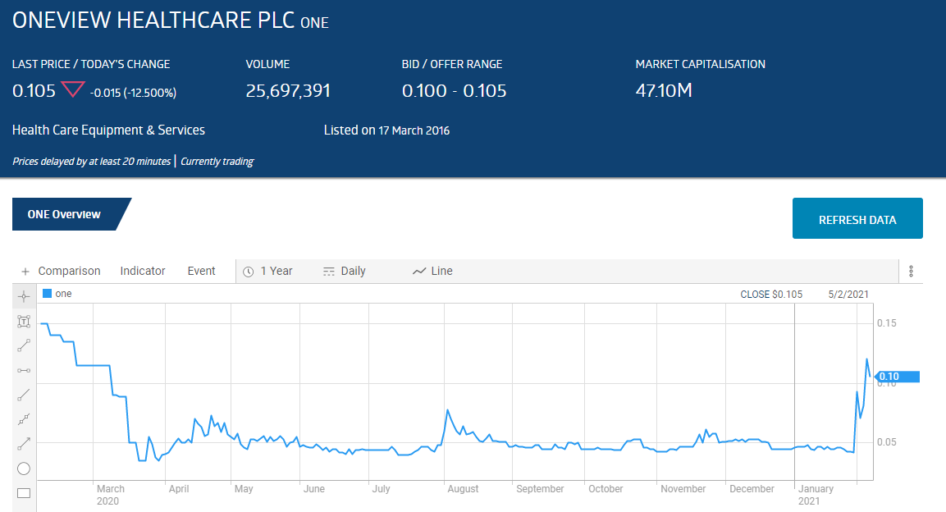 A Samsung subsidiary in the US entered into a contract with Oneview to bundle the Oneview Cloud Start platform into Samsung tablets for distribution to healthcare organisations. Half Year 2020 results showed a decline in total revenue due to the pandemic, but also had some positive news. Total number of hospital beds equipped with the Oneview platform grew by 30% and recurring subscription revenue was up 21.2%. Recurring revenue is a sign of customer satisfaction with the product. The Oneview platform is currently in use in hospitals here in Australia, the US, the Middle East, and Asia.
The remaining companies all managed to grow cold at the start of the 2021 trading year, with Global Health showing the steepest decline, falling from a year over year share price rise of 200% to a year to date loss of -4%. CardieX had a similar percentage loss from a taller peak, maintaining positive share price appreciation year to date of 57%.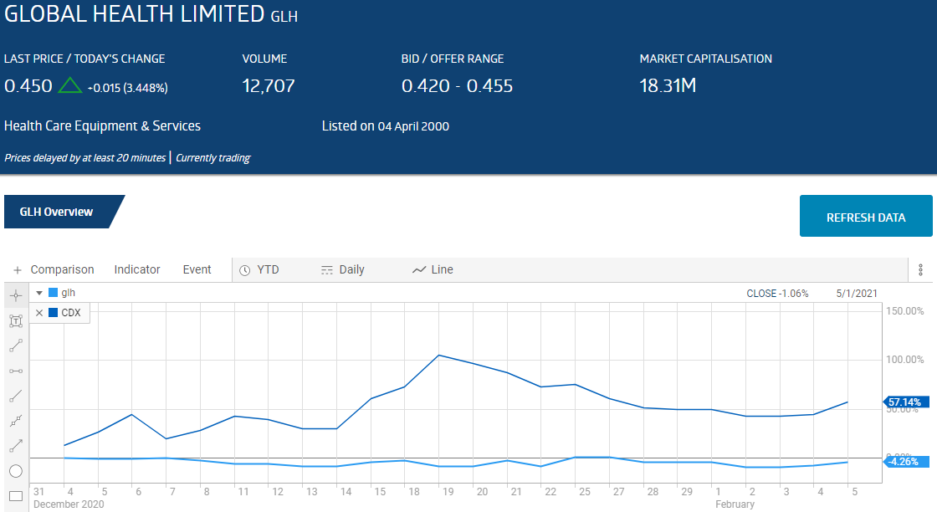 CardieX focuses on heart health, with software/hardware solutions for monitoring hypertension, cardiovascular disease, and other disorders of the vascular system. The company's patented SphygmoCor® technology has received clearance from the US FDA (Food and Drug Administration) and is currently used in "more than 4,500 major medical institutions, research institutions and in various clinical trials with leading pharmaceutical companies around the world." In addition, according to CardieX its technology "has been featured in over 1,600 peer-reviewed studies published in leading medical journals and thousands of citations."
Cardiovascular health represents the largest healthcare market in the world. The CardieX arterial health measurement system is noninvasive; the only one of its kind cleared by the FDA. In 2021 the company expects to release a wearable device for monitoring heart health and enabling remote patient clinician contact.
The wearable device is being developed via a three-way partnership with CardieX's algorithms and SphygmoCor® technology to be incorporated into a sensor developed by US-based company Blumio and a radar chip developed by Germany's Infineon Technologies. The proprietary SphygmoCor® system provides information beyond the capability of traditional blood pressure cuffs to measure.
The latest Quarterly update from CardieX showed unaudited sales for the Half Year 2021 rose 30% while sales growth for the December quarter was up 29%.
Early forays into the field of telemedicine or telehealth appeared digitally on the internet. Healthcare organisations contracted with companies like Global Health to provide and manage "patient portals" connecting patients with their medical history, care team, medications, and other health related issues. The company's Lifecard Patient Portal got a major boost from the pandemic as face to face medical consultation for non-COVID 19 patients ground to a halt.
The Lifecard Patient Portal first appeared in three healthcare provider sites more than three years ago, with an additional twelve coming on since the start of the pandemic. The company has 11 branded digital solution platforms applicable to a range of healthcare related issues and providers, from hospitals and clinics, to mental and community health organisations, to sports medicine and other specialists, and pharmacies. Global Health systems are accessed via tablets and some via wearable devices as well as online.
As its company name implies, Respiri is focused on the management of the most common respiratory disease on the planet – Asthma. An estimated 340 million people around the world suffer from Asthma, including 2.7 million Australians (11% of our population.)
Respiri has developed a mobile phone app and a device called Wheezo that analyses a user's breathing, and measures and records symptoms capable of self-management. At the user's option, Wheezo data can be shared with a healthcare professional.
Wheezo launched here in Australia in Q4 of 2020 with a release into the European market coming in 2021. Despite obtaining approval for Wheezo both here in Australia and in Europe as well as a wealth of clinical validation data, the 19 October announcement of a capital raise to fund the launch soured investors' appetites and the stock price reversed its upward movement and has been in decline since.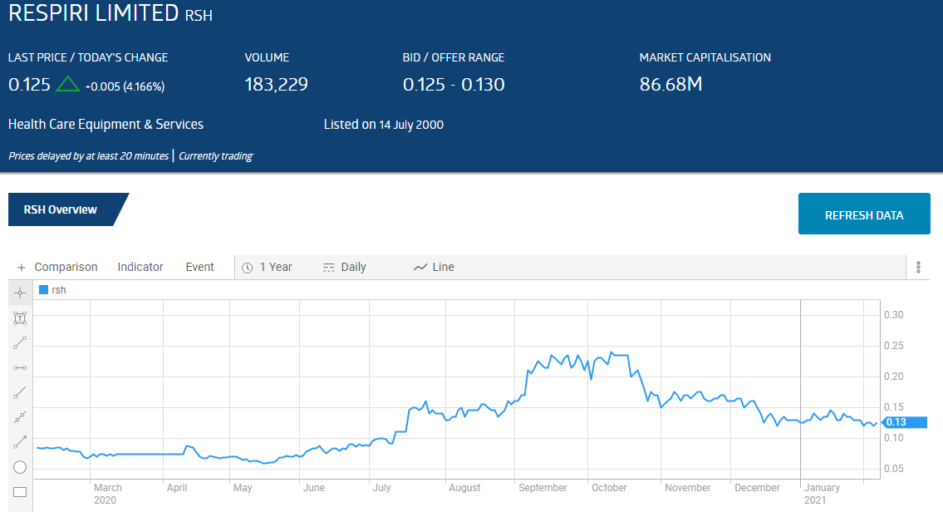 UK based Doctor Care Anywhere Group listed on the ASX on 04 December of 2020. The company has a trained staff of general practitioners (GPs) available for remote phone or video tele appointments via tablet, smartphone, or desktop computer. Appointments with specialists are by referral and the company's platform also provides measuring devices for basic health data like blood pressure.
The IPO price of $0.80 was quickly eclipsed and has received boosts from company announcements, the first of which was an agreement with a European health insurance provider Allianz Partners to use the Doctor Care platform with their policyholders. A release of unaudited financial results showing a full year revenue increase of 102%.
The company is targeting the Asia-Pacific Region in addition to the European market. With the pandemic still of concern, Doctor Care Anywhere has strong tailwinds behind it that may or may not continue in a post-pandemic world where consumers are able to return to face to face contact with medical professionals.